Murali Doraiswamy: Can candidates be too old to run?
|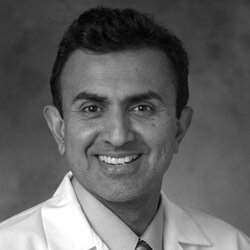 Professor of psychiatry and behavioral sciences
Dr. Doraiswamy is an internationally recognized expert on brain/mind health and successful aging. He serves on the executive committee of the Duke Institute for Brain Sciences and directs a leading clinical trials unit that is focused on developing novel diagnostics, mobile self-health tools and therapeutics for enhancing emotional and cognitive wellbeing.
Doraiswamy is a fellow of the Royal College of Physicians (London) and a fellow of the American Neurological Association, and received a Special U..S Congressional Recognition for services to the community.
More Info