What's Driving the Gender Pay Gap?
|
Women earn 17 percent less per week than men, according to federal data. Aaron Chatterji, associate professor at the Fuqua School of Business, leads a discussion on this topic in his new podcast "Zeroing In: The Numbers Behind the 2016 Election." Guests are Karin Agness and Liz Ananat, an associate professor in the Sanford School of Public Policy.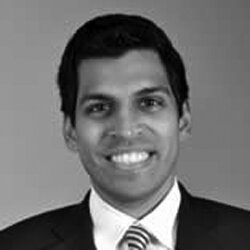 Professor of strategy at The Fuqua School of Business
A former senior economist at the White House Council of Economic Advisors, Chatterji can discuss policies regarding entrepreneurship, innovation, infrastructure and economic growth.
More Info