Why South Carolina will determine the Democratic nominee
|
"Thank you, New Hampshire. And, now it's on to Nevada, South Carolina, and beyond."
–Bernie Sanders (Feb. 9, 2016)
The game is finally on. After a 22-point win in New Hampshire following a virtual tie in Iowa, Bernie Sanders and his supporters can claim legitimate contention for the democratic presidential nomination. It's a big moment for a campaign deemed irrelevant less than six months ago, but at this point it only amounts to making the first cut.
While the Granite and Hawkeye states have shaken up a previously lopsided primary, the state that will matter the most is ironically one long forgotten by Democratic presidential politics. South Carolina, which hasn't elected a Democrat for president since 1976, could very well determine the party's nominee for November.
The Palmetto State isn't normally considered a pivotal electorate for Democratic primary candidates. With only 59 delegates up for grabs, it hardly moves the needle towards the 2,382 needed to secure the nomination. But what South Carolina lacks in size, it makes up for in timing and demographic relevance. Falling on Feb. 27, the state's primary is the last chance for Sanders and Clinton to pick up momentum before the pivotal "Super Tuesday" only three days later, when 11 states cast their votes and 1,017 delegates are up for grabs. Nevada, which votes a week before South Carolina, can accomplish this as well, but nothing beats a big victory and a weekend of positive headlines before the most important day of the race.
Beyond its key timing, South Carolina's primary will answer the question most crucial in deciding the nominee: Who do black voters prefer? In 2008, black voters made up 19 percent of all democratic primary voters, and went largely to then-Senator Obama by a 67-point margin (pdf). That year, they comprised more than half of South Carolina's total voters, carrying Obama to a key pre-Super Tuesday victory. But more importantly, the primary's results clarified the voting blocs Obama and Clinton would end up relying on for the remainder of the election.
This time around, South Carolina's black voters could do more than simply predict camps. Many southern states with large non-white voting groups dominate the Super Tuesday slate. Big prize states like Texas (252 delegates), Georgia (116), Virginia (116) and Alabama (60) will pledge nearly half of the day's delegates. All four have relatively low proportions of white voters. In 2008, only 46 percent of primary voters in Texas were white, 43 percent in Georgia, 60 percent in Virginia and 44 percent in Alabama. In contrast, this year's Iowa and New Hampshire primary voters were more than 90 percent white.
Whoever can win big with black voters in South Carolina will likely turn that momentum into a big day on March 1. If that candidate is Clinton, her lead will be insurmountable when combined with her growing lead in superdelegates, currently at 362 to 8.
The next two weeks will be pivotal for a Sanders campaign looking to fight off the possibility of a big Super Tuesday defeat. If his campaign can pull it off, it will also be their greatest accomplishment so far.
Clinton already has a substantial lead. According to a Late-January NBC/WSJ/Marist survey (pdf), she led Sanders 74 to 17 percent among likely black primary voters in South Carolina. Her campaign recently received the endorsement of the Congressional Black Caucus PAC, and many prominent black elected officials have scheduled to stump with Clinton in the coming days.
Sanders' campaign is hoping to counter with an ambitious ground game that consists of 240 staffers — 80 percent of them black — spread across 10 offices statewide. This compares to Clinton's 14 full-time staffers.
Unless things change quickly for Sanders, South Carolina will be the beginning of the end. If he can't whittle down Clinton's lead there, his campaign will end up looking a lot like John McCain's in 2000. That year, he shocked the nation by upsetting an establishment-endorsed George W. Bush in New Hampshire only to lose in South Carolina. Days later, Bush secured the nomination with a Super Tuesday landslide.
Either way, black political issues will continue to take up the majority of the candidates' time. While this level of focus is unlikely to persist in the general election, it's a forecast of elections to come. As white voters' majority disappears, we will eventually stop talking about non-white issues only when it's politically expedient. There will be no other choice, and we'll all be better for it.
Pete Mills, from Meriden, Conn., is a first-year master's of public policy candidate at Duke's Sanford School of Public Policy.
Want to stay informed on the go? Subscribe to our newsletter, This Week's 5 Gems. It's a curated digest of the week's top five stories delivered straight to your inbox.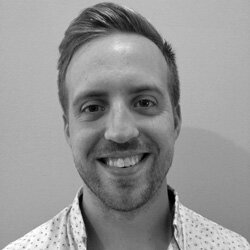 Pete Mills, from Meriden, Conn., is a first-year MPP candidate at Duke's Sanford School of Public Policy.
More Info