Running on the fringes
|
What do Ryan Shepard, Lynn Kahn and Marc Feldman have in common? All are registered presidential candidates serious about changing our political system.
As of Nov. 10, there were 1,354 presidential candidates who have filed with the FEC. This is already four times more candidates than in 2008, the last presidential election without an incumbent.
From mainstream media, we know of 15 Republican and 6 (potentially 7) Democrats interested in occupying the White House, but that is only a fraction of those who have gone through the trouble of filing. The total list includes 221 Republicans, 169 Democrats along with numerous third party and unaffiliated candidates.
So why have so many people registered as candidates?
It's Really Easy to File
The FEC has introduced an electronic Form 2 which takes 2 minutes to complete. You don't even need to meet the three prerequisites — the FEC is obligated to publicly report all filings. This policy is asking for pranks, the most popular being Deez Nuts, but he has good company. Other pranksters include a few cats, more raunchy references, fictional characters and a former male stripper.
Starting a Serious Campaign is Becoming Cheaper
With their chances to make a blip in the polls so spectacularly slim, why do they even bother? Because the power of social media provides an avenue of hope to gaining the necessary voter support for state ballot access with minimal financial cost. Create a couple of viral videos, gain a strong following on Twitter, establish a mobile contribution account and before long you've grown a grassroots campaign that, with a little luck, has you soaring in the polls. Or that is the dream.
Who knows, this approach might work … if you have the right message. Bernie Sanders has heavily used social media to garner support and digitally collect a number of small donations that have totaled to $41 million. While he doesn't intend to raise as much as other candidates and their SuperPACs, he doesn't need to — he has strong support in the polls without spending money on TV ads and hosting only seven fundraising events, both major money drains for other candidates. As a bonus, time freed by minimizing fundraising events can now be spent winning votes.
This reliance on Internet fundraising paves the way for "fringe" candidates in future elections who may not initially have the backing of wealthy donors but do have a popular message. While the above scenario is a longshot, any candidate can take their campaign to social media, express their views and, who knows, maybe wind up with a reality TV show.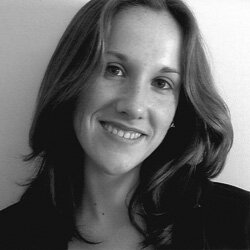 Alyson Hoffman, from Elizabethtown, Pennsylvania, is a graduate student studying biochemistry at Duke.
More Info