On eve of GOP debate, a 'rhetorical arms race'
| Steve Hartsoe
Duke experts say the rhetoric among Republican presidential candidates will only intensify if campaigns continue jostling for media coverage dominated by Donald Trump.
"Rhetorical excess is the norm in political elections, but this season the language is notably extreme," says Frederick "Fritz" Mayer, a professor of public policy, political science and environment in Duke. "As other candidates scramble to match Donald Trump, there is something of a rhetorical arms race on the right."
Tuesday night's debate among Republican presidential candidates will determine whether the rhetoric abates or escalates even further. Since Trump has been the campaign's lightening rod, it's likely the latter will win out, notes another Duke political expert.
"Donald Trump's polling support requires media attention," says David Siegel, an associate professor of political science at Duke. "The more attention he gets in the media, the more people focus on his candidacy, and the higher his poll numbers go. His strategy seems pretty clearly intended to maintain media attention by saying ever more outrageous things..
"In doing so he's playing to his strengths. He's typically vague about details, and looks to play up voters' fears. Risk-averse voters, worried about the unclear threat of terrorism, are willing to overlook the moral and practical flaws in his plans because they promise an easy elimination of their fear and a return to a perceived time without such worry. It helps that Trump constantly rails against the establishment and media both, making their criticisms seem less based in logic than they are and more as attacks on an outsider they don't like."
Siegel adds that such behavior induces an unfortunate "race to the bottom, where other candidates, not wanting to be shut out from media attention, try to match or one-up his positions. In doing so, though, they're implicitly betting that they can use the media better than Trump can, which seems a poor bet."
Mayer, who directs Duke's Center for Politics, Leadership, Innovation and Service (POLIS), specializes in political narratives. With the recent shootings in San Bernardino, the twin fears of immigration and Islam "join in a specter of the enemy in our midst," he says.
"There is a core narrative invoked by all this rhetorical framing: 'You should be afraid. Obama's weak — he can't/won't protect you. I'm strong — I'll protect you.' It's a powerful story for frightening times. And a dangerous one," Mayer says. "The willingness of Trump and others to take rhetoric to new extremes not only coarsens the discourse, it legitimizes actions that would otherwise seem extreme."
Despite the recent focus on tough talk from candidates, professor Connel Fullenkamp, director of undergraduate education in Duke's economics department, says he believes economic security should be the main topics at Tuesday's GOP debate in Las Vegas.
"Economic security will give America and its allies the ability — and more importantly, the confidence — to confront the many security threats we face. Therefore, even though national security is taking over the headlines these days, the real underlying issue remains economic security," he says.
Fullenkamp says important questions for the candidates will include who can create economic security in America's disruptive economy, and who has the vision and the ability to guide the U.S. through one of the most challenging economic transitions it has ever faced.
"Reducing economic uncertainty will do more for national security than sealing our borders or confronting our adversaries," Fullenkamp says. "If we really want to ensure America's safety, we need to keep holding the candidates' feet to the fire over their visions for the future of American businesses and workers."
Political science's Michael Gillespie says he wishes the media would ask the candidates one question — and to keep asking it until they get a satisfactory answer.
In an op-ed published in the Milwaukee Journal-Sentinel, Gillespie says the question is this: "What are the three (or more) most important bills for the country that you would champion during your time as president that would receive the support of enough members of both parties to be passed into law?"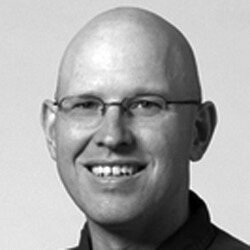 Professor of the practice of economics
Fullenkamp specializes in the development and regulation of financial markets. He has served as a visiting scholar at the IMF Institute of the International Monetary Fund and has taught IMF courses to government officials around the world.
More Info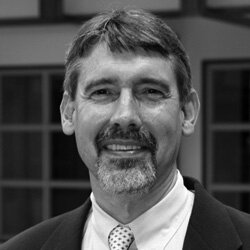 Professor of public policy, political science and environment at the Sanford School of Public Policy
Mayer helped shepherd NAFTA to approval while working as senior international trade and foreign policy adviser to former U.S. Sen. Bill Bradley. He specializes in globalization and governance, political analysis and leadership. He is director of The Polis at Duke, a new center on politics and leadership.
More Info