Holding business accountable: A balancing act
|
Our next president needs to ensure corporations play by the rules, without stifling innovation, says Aaron Chatterji. Chatterji is an associate professor at Duke's Fuqua School of Business.
Part of 'Glad You Asked' — A weekly podcast where faculty members weigh in on what's missing from the campaign debate.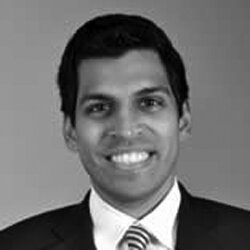 Professor of strategy at The Fuqua School of Business
A former senior economist at the White House Council of Economic Advisors, Chatterji can discuss policies regarding entrepreneurship, innovation, infrastructure and economic growth.
More Info