Suppressing the vote
|
If you live in a swing state, chances are strong that someone will approach you in the next 10 months to make sure you're registered to vote.
If you lived in Arvada, Colorado, in 2012, that person may have been me. I worked as a field organizer for President Obama's re-election campaign that year.
Much of our focus, until the October registration deadline, was to register the traditionally "unlikely" voters who were essential to the president's victory in 2008.
However, we faced a new array of institutional barriers in 2012. Colorado's Republican Secretary of State Scott Gessler, elected in 2010, had spent the first two years of his term trumpeting the grave threat that "voter fraud" posed to our democracy. To combat this scourge, he sent letters to nearly 4,000 registered voters asking them to prove their U.S. citizenship. He also ruled that "inactive" voters, those who did not vote in the 2010 election, should not automatically receive mail-in ballots.
Despite Gessler's best efforts, the Obama campaign registered more than 100,000 voters in Colorado. Obama's margin of victory in the state was about 138,000 votes, with 71 percent of registered voters turning out statewide.
However, Gessler's attempt at voter suppression in Colorado was fairly benign compared to many other states. In 2012, the legislature in my home state of Pennsylvania passed a law requiring voters to present a state-approved ID card at the polls. The law risked disenfranchising hundreds of thousands of Pennsylvanians to combat the phantom threat of voter fraud. Pennsylvania House Majority Leader Mike Turzai (R) made their true intentions clear by stating the law would "allow Governor Romney to win the state of Pennsylvania."
The Supreme Court's decision to invalidate part of the Voting Rights Act in 2013 enabled states with a history of racial discrimination in voting to enact similar laws. North Carolina responded a month later by passing an omnibus voting law that reduced early voting from 17 to 10 days, ended same day registration, and required state-approved ID. The research on the impact of voter ID laws suggests they decrease turnout by around 2 percent. This would equate to more than 127,000 registered North Carolina voters.
A few states have moved in a different direction. In 2015, both California and Oregon moved to automatically register eligible residents when they get a new driver's license or state ID card. Instead of choosing to "opt in" to register, residents would have to "opt out" to remain unregistered.
One prominent Republican to respond in predictable fashion was New Jersey Gov. Chris Christie, who took a break from his presidential campaign to veto an automatic registration bill in November. Christie dismissed the effort as "thinly veiled political gamesmanship" that would lead to more voter fraud.
It is indeed likely that efforts making it easier to vote for young people, minorities and other groups with historically low turnout may help Democrats in the current political climate. However, it doesn't say much about the appeal of the Republican platform if they feel it necessary to create barriers to voting under the not-so-thinly-veiled guise of preventing voter fraud.
Kevin Fulton, from Pittsburgh, is a first-year Master's of Public Policy student at Duke.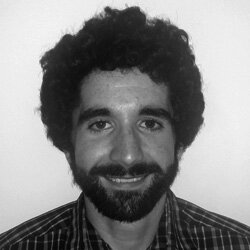 Kevin Fulton, from Pittsburgh, is a first-year Masters of Public Policy Student at Duke.
More Info